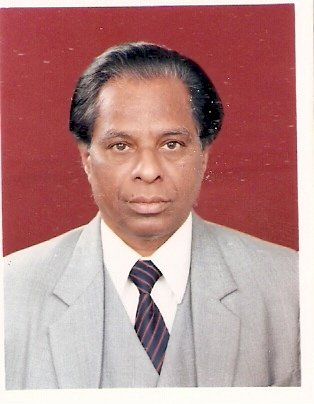 K. BHADRAYYA
Founder and Director of Swaroop Tech Services Pvt.Ltd at Hyderabad.
Kalva Bhadrayya is the founder and Director, Swaroop Tech Services Pvt.Ltd at Hyderabad. A Chemical Engineer and specialized in the area of Total Quality Management, ISO-9000/14000, Certificate course in Six Sigma, Industrial Engineering with OR and Statistics etc. Has wide experience in various fields with multi-disciplinary approach. He worked as Visiting Prof. BITS Pilani, Visiting faculty at Management Development Institute Gurgaon. He worked as Director on the Board of Rajasthan Drugs & Pharmaceuticals, General Manager of Indian Drugs & Pharmaceuticals Ltd at Gurgaon, Sr.Manager Technical Services at Corporate office of IDPL .
He is a life member of various Professional Institutions like Quality Circle Forum of India, Indian Institute of Chemical Engineers, Indian Institution of Industrial Engineering.
After Retirement in 1996, he started the mission on Building the Quality into the Process at the level of Research and Development function of pharmaceutical companies. To achieve this objective he designed a software namely SigmaTech to enable the Scientists to implement QbD (Quality by Design a Regulatory Mandate) with the help of SigmaTech . He rendered services of Consultancy and Training/ Workshops with Hands -on-Experience with the help of SigmaTech to the Scientists of Reputed R & D Units of Pharma companies like Teva API India, Fresenious Kabi Oncology, Ranbaxy (now Sun Pharama), Dr.Reddys labs, Neuland labs, Microlabs etc.
He was conferred "Fastest Growing Indian Company Excellence award" on 12th May 2018 by International Achievers Conference.
He guided the research Scholars of Andhra University, Osmania University, JNTU Hyderabad in completing their projects with the help of SigmaTech and published the papers in QbD and AQbD (Analytical Quality by Design) also.
Contact Details:
Email:
info@akthealth.com
Topic
Why QbD is a must for Pharma Industry